Corset, also known as tights,  body clothing, plastic clothing, etc., is a functional clothing. Sexy corset can shape the beautiful curve, the breast, abdomen, waist, hip, legs and the effect of obvious, even more sexy woman charming.
There are many kinds of corsets, such as, leather&PVC-corset, overbust corset, underbust corset.  Here are some of the more distinctive leather & PVC corset style.
The first corset have many skeleton patterns, it look so sexy. The second style color is black, The faux leather straps corset  look sexy and  the color is hot red,  front is a zipper design, the back is a strap design.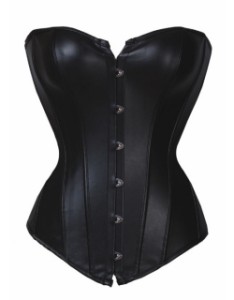 Looked at several beautiful corsets,  if you like it, you can also have it.