Jumpsuit is a kind of fashion women outfits,There are a lot of people will choose conjoined, not only because it is convenient, but also because it looks good and slim. But there are a lot of people do not like it,becasuse it  may be on the toilet or wearing the time will be more trouble.
Next, I will introduce several pretty good and convenient fashion jumpsuit.  I believe you will like it, because they look very casual, it is suitable for the usual time to wear.
Choose Your love, Enjoy Your Life!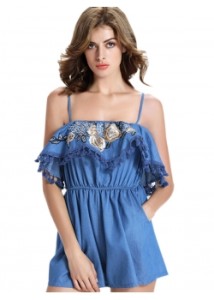 Looks like a skirt, in fact it is a jean women dress, this dress looks very stylish but very casual.
Women Print Short Sleeve Jumpsuit, unique print design makes clothes look very stylish.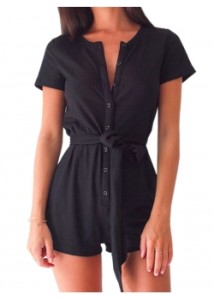 The jumpsuit have four different colors, such as black, blue, grey and wine red. You can choose your favorite color.