If you have two long legs and you own the good condition to have a good figure?
For this question, I think the answer is not the absolutely sure.Firstly, you own two long legs, and secondly, you need own two thin legs, and then you can wear what ever you want.
Therefor,if you own that condition, and then how will you chose your clothing? It is may simple for one that own a good figure.
To chose clothing, you may consider color, style of clothes, and the material of clothes. Last ,you may take the quality and the comfort into consideration.
Here I am glad to share with you some new beautiful items.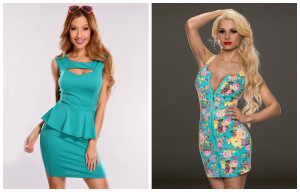 Women's Fashion Zip Flower Print Clubwear Dress