The stylish swimwear is necessary for the summer. To enjoy the most casual beach life, make sure you've got the hottest swimwear in your closet. From sassy two-pieces to elegant one-pieces, stocks up on women's swimwear from Wonder Beauty, the options are endless!

Before you hit the waves, don't forget to check out whether the swimwear you choose is the best fit for your unique body type or the best styles to suitable for your figure. Get our ultimate swimsuit guide, and then click on our website: http://www.wonder-beauty.com to find your perfect suit.
Know your body type
Your shape––where you naturally distribute weight––determines which swimsuit will look best on you. Measure your hips at the widest point, waist at the smallest point, and bust at the fullest point for the best reference, since swimsuit sizing and styling depend on these ratios. Here are suggested interpretations of your body shape: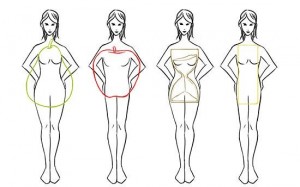 Method of Measurement:
Size Guide Chart:
Size Chart`s:One size/S/M/L/XL/XXL

Size

Bust

Waist

Hips

Cup

UK&AU

Euro

USA

One Size

32″-36″

24″-28″

34″-38″

A-C

8-12

34-38

6-10

Small

32″-34″

24″-26″

34″-36″

A-B

8-10

34-36

6-8

Medium

34″-36″

26″-28″

36″-38

B-C

10-12

36-38

8-10

Large

36″-38″

28″-30″

38″-40″

C-C

12-14

38-40

10-12

X-Large

38″-40″

30″-32″

40″-42″

C-D

14-16

40-42

12-14

XX-Large

40″-42″

32″-34″

42″-44″

D-D

16-18

42-44

14-16
OEM is welcomed. The dimension and color will be subjected to your requirements!
Top Quality Low Prices Prompt Delivery Good Service
Welcome to Wonder Beauty!
Enjoy your unforgettable, pleasant and cozy beach experience in the seductive and fabulous bikinis&swimsuits to the most degree!
http://www.wonderbeautylingerie.com/Women-s-Swimwear-Beachwear-n17.html